The last time we visited Darien Lake Theme Park was six years ago during our Summer Babe's birthday. I know it has been a very long time since then. She is now turned into two digit. Since my husband is working over time lately, he missed the family time. It is my very first time to drive by myself to visit this amazing theme park in Western New York.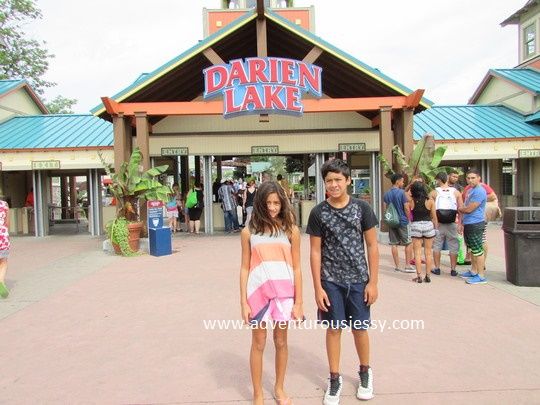 Driving took me at least 30 minutes. I missed some turns but we made it alright to the theme park. You have to pay $9 for parking. The parking lot has enough space for every vehicles. You can see plate numbers not only from Western New York but out of State as well.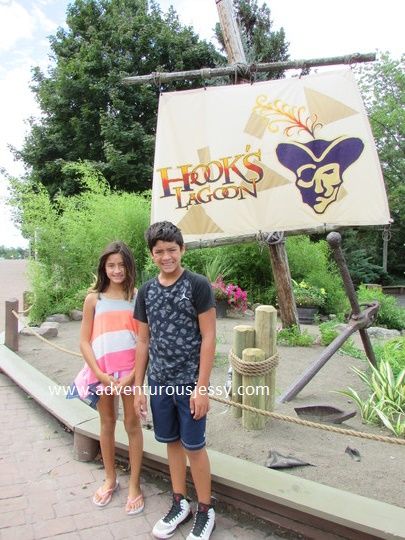 There are many lines where you can enter smoothly at the theme park. Since I have my tickets already, we do not need to buy our tickets. Adult tickets for one day pass is $38.99, Senior citizens ages 55 and over is $29.99 and kids under 48″ tall is $29.99. You can also buy the season pass or even groups through online to save you money.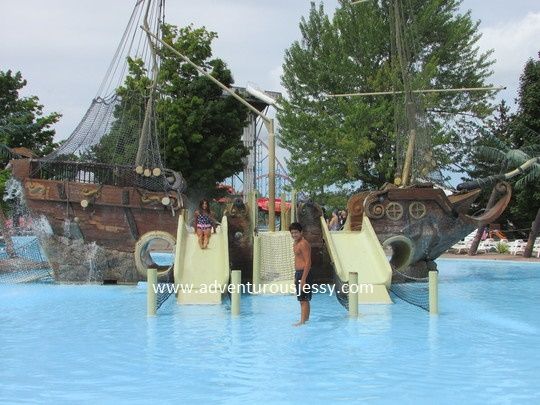 We got there two hours after the theme park is open. It was cloudy that day but it rained few hours before we visited the theme park. My kids are very excited to explore Darien Lake Theme Park. We always visit the Hooks' Lagoon where there is pool, captain's boat and everything in between. There are lifeguards all over. Parents or guardian always need to keep an eye on their kids for more safety.
We then visited the new water slide this year. it is called Rip Curl Rider. This water slide is so much fun. My kids love this ride. The advantage of being early, you do not need to fall in-line.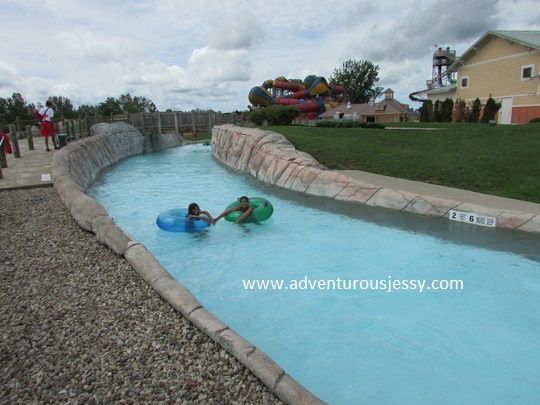 There are many rides wet or dry for everybody. There are rides that only for little kids and other rides for bigger kids. There are so many fun rides from simple to crazy rides where wild kids can ride. My kids did not ride the crazy roller coaster though my Summer Babe really wanted to ride the roller coaster bu her big brother is afraid so we escape it.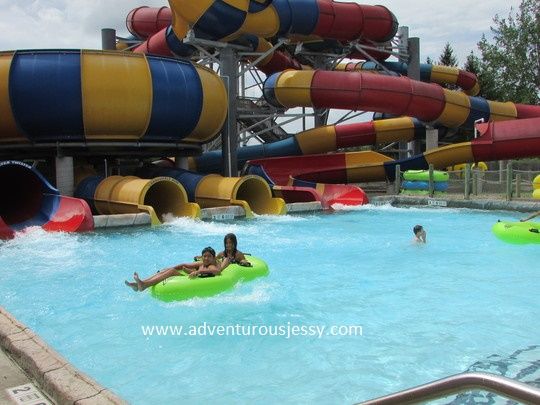 The theme park is so clean. There are garbage cans all over. There are many restaurants to buy food. I ordered hotdog and chicken combos. My daughter has pizza. Every food combo comes with french fries. There are souvenir stores to shop. I bought some glasses for my son. I bought post cards for myself. There are also ATM where you can get money. There are many lockers where you can rent to keep your valuables safety.
My favorite wet ride is the wave pool. It reminds me of my home town. My kids also love the wave pool where you can feel the waves and have fun with the pool. My daughter likes the Moto Coaster where you ride a motorcycle in the roller coaster. It is a short ride but she had a blast.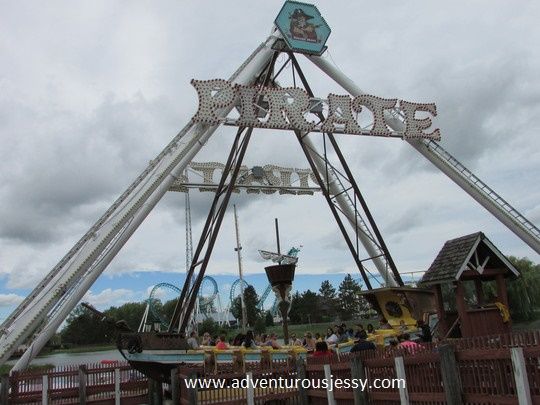 There are many things to do at Darien Lake Theme Park. There is hotel and campground if you want to stay overnight. You have to plan your visit so you and your family will have the best time in summer.
We cannot wait to visit Darien Lake Theme Park next summer. I hope this time my husband can go with us. Our Summer Babe and her Daddy will ride the crazy roller coaster where people who has guts and not afraid to have a blast can ride it. We highly recommend Darien Lake Theme Park to everybody .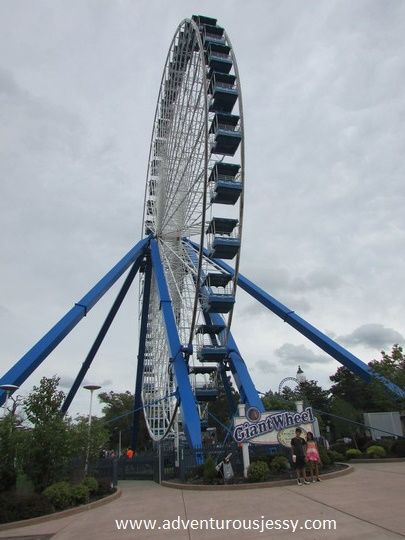 Please do not forget to check out their Facebook, Twitter, You Tube and Instagram for updates of their coolest ride and promotions. You do not want to miss any deals for you and your family next summer.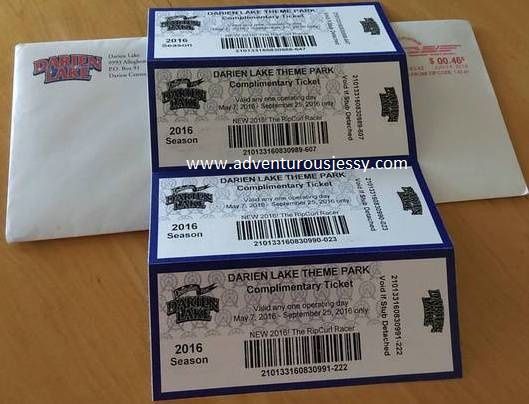 Disclosure:
I received complimentary tickets from Darien Lake Theme Park as being a member of US Family Guide in exchange of my honest review.