I was off from work but my husband is working on Mother's Day. I wanted to bring the kids to church but they are giving me a hard time. I went to church by myself. I told them to clean the house while hear a mass.
I told them that when I get home from the church, we will leave and visit their Grandma. My son has a classmate that spent the night with us. I told him to call his sister to pick him up. I cannot bring him to my in-laws house as she is not feeling well.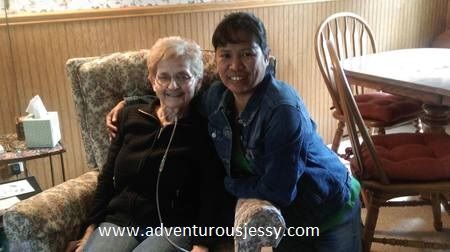 We did not stay longer as we have not eating our lunch yet. I am planning to take them to the Chinese buffer but unfortunately I forget to bring my wallet with me. We had a wonderful time visiting their Grandma. She is not as healthy as she is used too. This is the reason that we visited her instead of them visiting us. We gave her flowers and a card. She was happy with our short visit.